Eye am safe, loved and wise, clear, powerful and connected
SUNDAY, FEBRUARY 28, 2021 – (10 am)
PAUL LUBICZ
Hear Paul's motivational and inspirational talk :
"OPEN AND UPLIFT YOUR LIFE"
It' s been Paul's life work to inspire happy and healthy lives. For over 25 years, Paul has helped some of the most influential people around the world look fantastic, feel amazing and find peace and balance.
click here to connect with us on Sunday and hear Paul's talk on > Zoom
QUOTES
"Heart work beats hard work every time"
"Simple is best, then simplify some more…"
"Eye am a promise of limitless bountiful prosperity and love"

AFFIRMATION
Eye am safe, loved and wise, clear powerful and connected!
ENJOY AND SING ALONG WITH OUR AWESOME HOUSE BAND
Our House Band, The Cosmic Vibrations, led by Music Director Brad Allen, currently features Brad Allen on guitar, Dr. Chuck Greenwood on percussions, Joe D. on harmonica and bass guitar, and many exceptional guests who bring success energy and passion to our services that you will be moved by the their performances.
---
An Interview with Rev. Dr. Kenn Gordon!
Click on link below to watch:
Interview with Rev. Dr. Kenn Gordon, the first Spiritual Leader of the Centers for Spiritual Living.
Rev. Dr. Kenn Gordon is the Spiritual Leader for the Centers for Spiritual Living.

Among his many accomplishments are worldwide travels to teach the Science of Mind and Spirit, author of the book "Mind & Manifestation" and a Doctorate in Divinity by the International Centers for Spiritual Living.

In this video from the Science of Mind Archives, Kenn offers great information and inspiration about who we are.
Volunteer Tuesday, March 2, 2021
10 am – 2pm
*As we regularly say at our services, we are a 100% volunteer run Spiritual Center.  We are always encouraging more people to participate so we have new faces and new voices involved on Sundays.

That said, we are looking for several people to make our "Announcements" on Sundays. Each volunteer will serve for a 1 month commitment. Currently, we have only a few announcements at each service but more will be coming. 

So, here's a way for some of you to easily step up and volunteer a short amount of your time to devote to your spiritual community.

Thanks in advance,
Chuck Greenwood, Board Member
Last Tuesday, February 23rd – our regular volunteer day –  was also a big Birthday Bash Day at our beloved Center.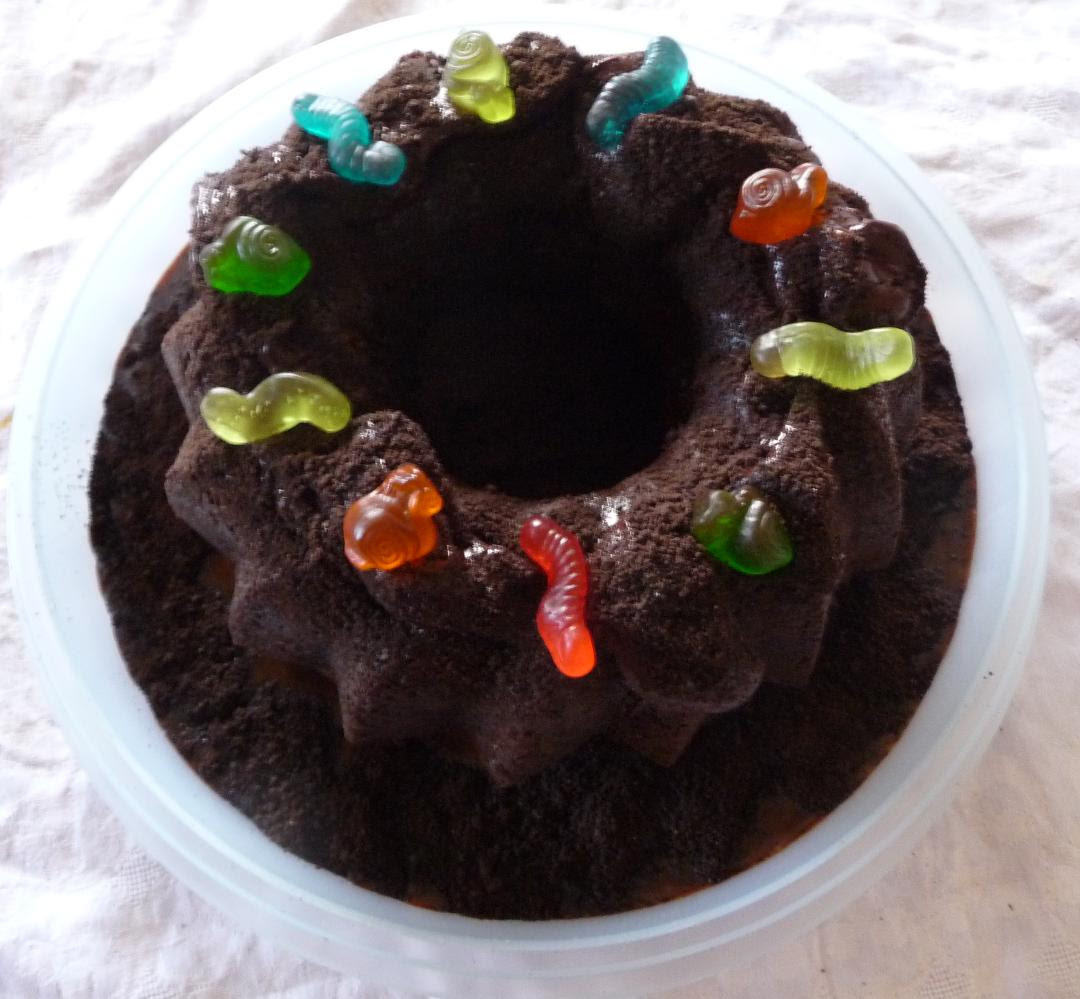 Our birthday children that came that day were: Denise Crowell and Jeannie. It was also Werner's birthday, but Brad and Werner had to drive to the beautiful Mammoth skiing resort up north to buy a van for Brad.
Toni came and her birthday was on the 21st, so we celebrated her birthday too! Karin baked a yummy chocolate birthday cake. The cake's theme was: beautiful earth with yummy gummy critters.
We had fun singing and socializing while we were distancing and wearing masks. The birthday children were also allowed to pick a gift for themselves from the Celestial Light Bookstore, paid for by one of the celebrants.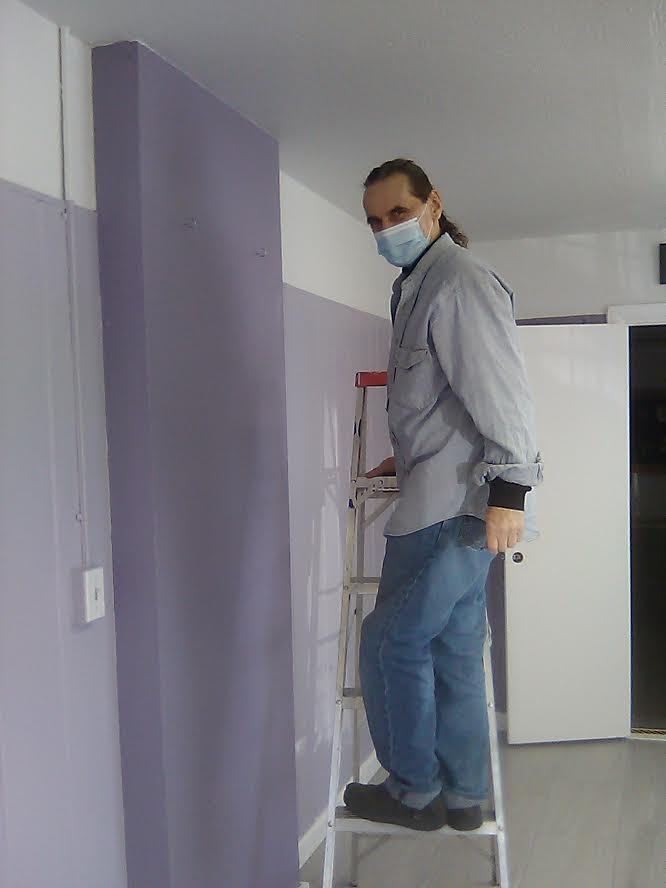 For a short time I had the chance to sit back and observe our beautiful people at the Center. I was struck by the LOVE we all have for each other. I realized that we are quite vibrant and socially interactive, meeting new people easily and engaging in conversation that is stimulating, amusing, and interesting. It felt like being with family – OUR Spiritual Family!
Birthdays are also about gifts, and gifts are about giving and receiving.
Thank You For YOUR Gift! We are grateful for your gift and support of YVCSL. You giving activates the Law of Circulation. The Law of Circulation states that all things in the Universe flow in circulation in an ever-expanding rate. What you give, always comes back multiplied and from a variety of sources.
With much LOVE,
Karin
This Thing Called Life

"THE POWER OF ENCOURAGEMENT"
By Merryl Lentz


Encouragement is always more motivational than criticism. By focusing on the positives, someone can be happily motivated to do something instead of being shamed or pressured into doing it.

Literally, "encourage" means "to come alongside of." If we intend to encourage others, we must accompany them side-by-side, and either urge them onward or caution them that something isn't in their best interests.

If someone says, "Why can't you get this right?" accompanied by grumbles, eye rolls and heavy sighs, that's negative motivation. Sure, it will motivate people, but for the wrong reasons. They'll be motivated to not look like a failure, rather than positively believing they're worthwhile and hold within themselves unlimited potential.

Motivational writer, William Arthur Ward, said, "Flatter me, and I may not believe you. Criticize me, and I may not like you. Ignore me, and I may not forgive you. Encourage me, and I will not forget you."

No matter how modest a person's successes are, be sure to profusely praise them and encourage them to keep forging onward to even bigger and better achievements. Tell them that big accomplishments are gained through a series of small victories, and that those little stepping stones should be celebrated each time one is reached.

Everyone needs a boost of motivation at one time or another. When we do this for another person, it's as though we're literally filling that person up with courage.

Encouragement can empower people with the strength to look ahead with eager anticipation, to forge ahead, and to strive for the next goal. A difficult situation's emotional tone can be recast in a much brighter light through the positive force of encouragement.

We all need support through encouragement. Surround yourself with people who motivate you to be an even better version of yourself.

Some people offer encouragement very energetically. They may give bear hugs, or whoop, holler and applaud. Others may extend encouragement in ways that are more subtle: a gentle smile, a soft touch on the arm, a caring word.

The form encouragement takes doesn't matter, because it's infused with the incredible potential to elevate a person's spirits while assisting them in remaining focused upon their goals.

The old saying, "Sticks and stones may break my bones, but words will never hurt me," is actually untrue. Words have immense power to hurt and wound. When used with positivity, however, and delivered with love and encouragement, they fill the recipient with confidence to see themselves as limitless.


Please check the YVCSL.org website for further announcements and our future Calendar.
You might also like to review our Facebook page: Yucca Valley Center for Spiritual Living. We hope to see you there.
Click the link below (sign up for newsletter) to get weekly updates at what's going on at our Center!
If you would like to hear more about the history of Science of Mind and learn more about our upcoming classes, lectures and seminars please visit YVCSL.org or facebook at Yucca Valley Center for Spiritual Living.
---